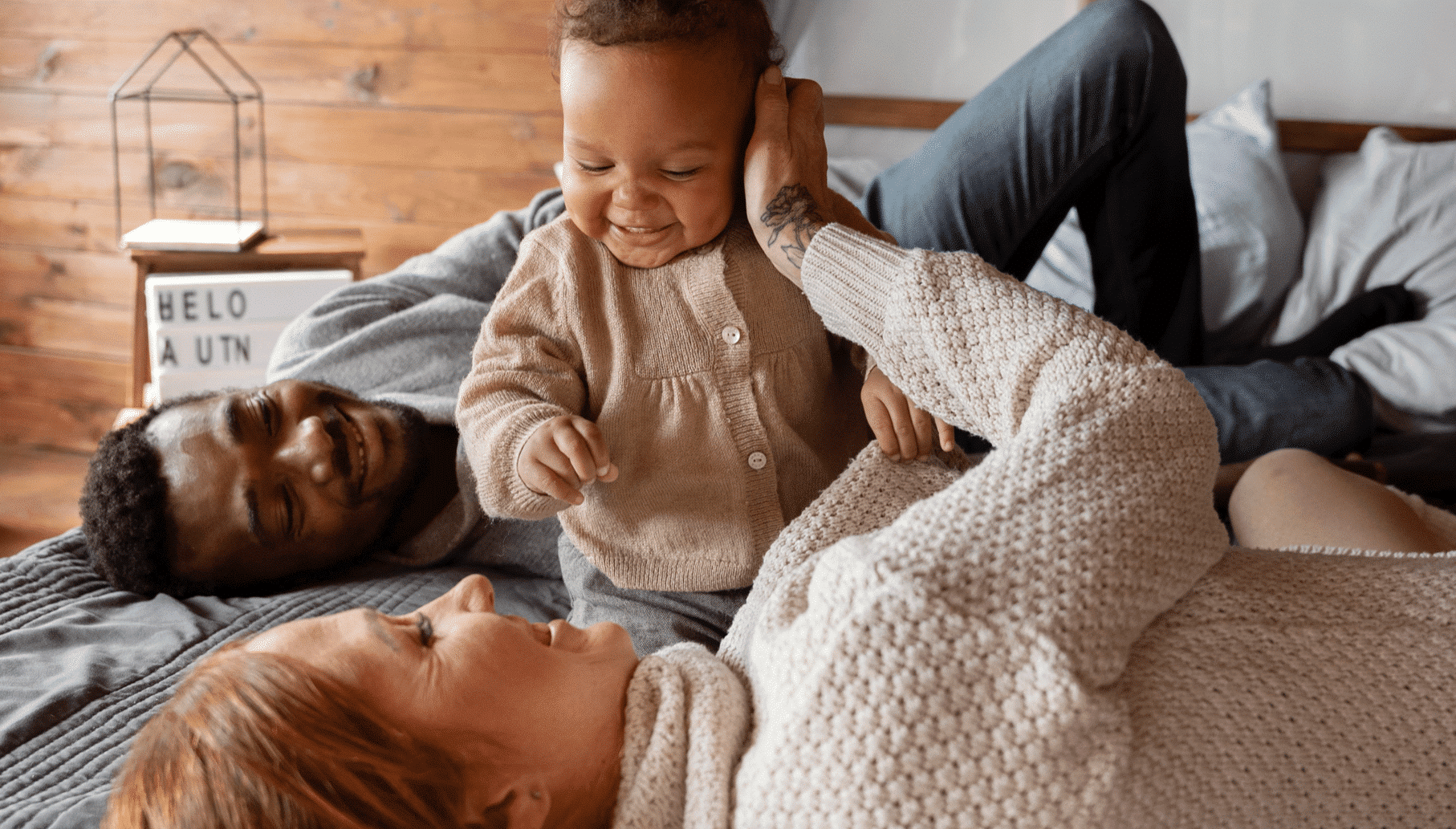 Family Fun
Families can enjoy endless outdoor activities while vacationing. We have fire pits at each cabin for marshmallow roasting or you can head into town for some ice cream. Maybe catch a boat ride, or explore the Matiowski Farmers Market at the Whitecap Pavilion which pops up every Wednesday from mid-June to early October.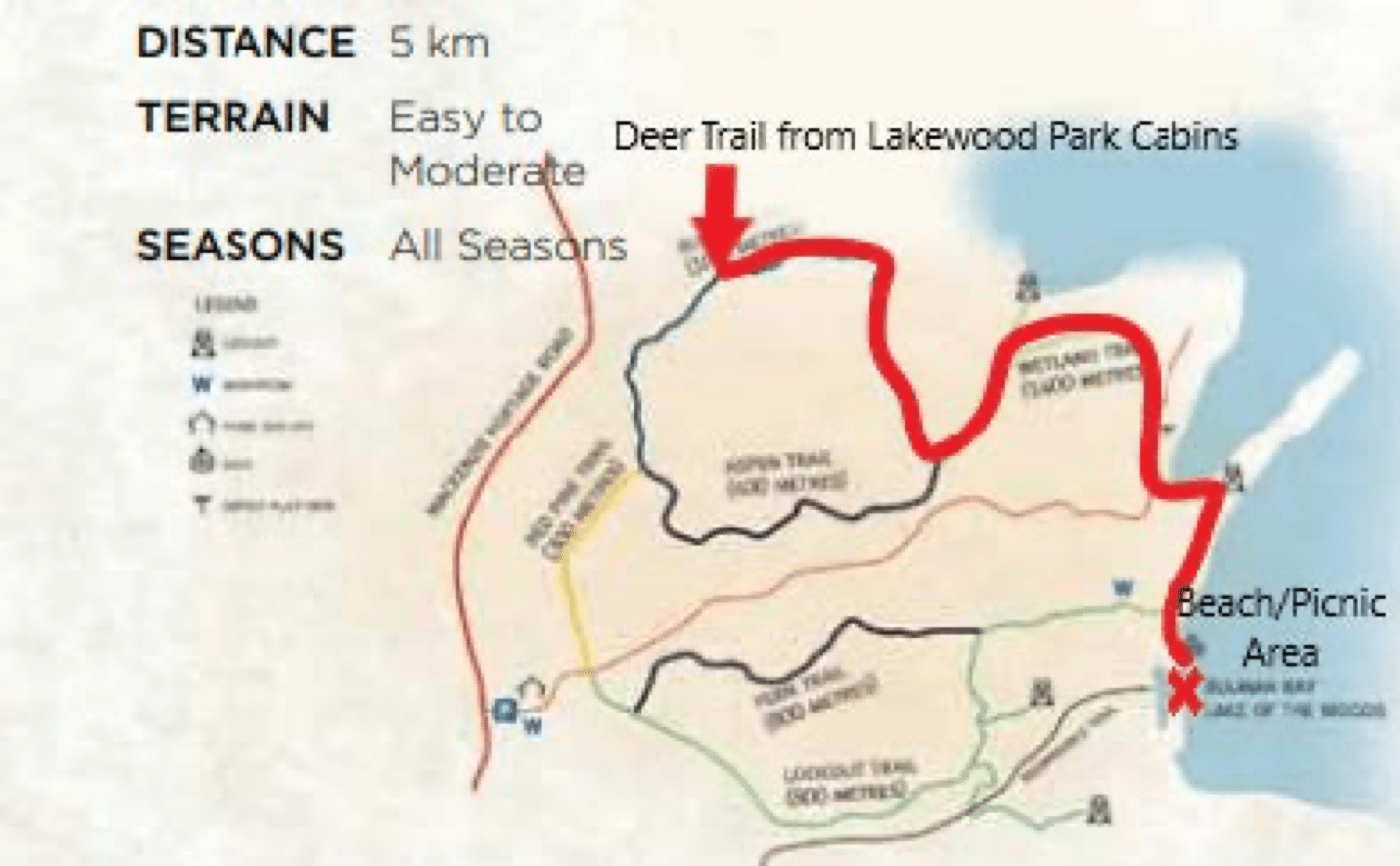 Where's the Beach?
Whether you're looking to swim near by or take a drive into town there are plenty of beaches in the area for you, your friends and family to enjoy.
Walking/Biking
Take a 1.5km walk from your cabin into the Vernon Nature trail system where you will find a picnic area, dock and small beach. Kick back, relax and enjoy. Just follow the marked deer trail.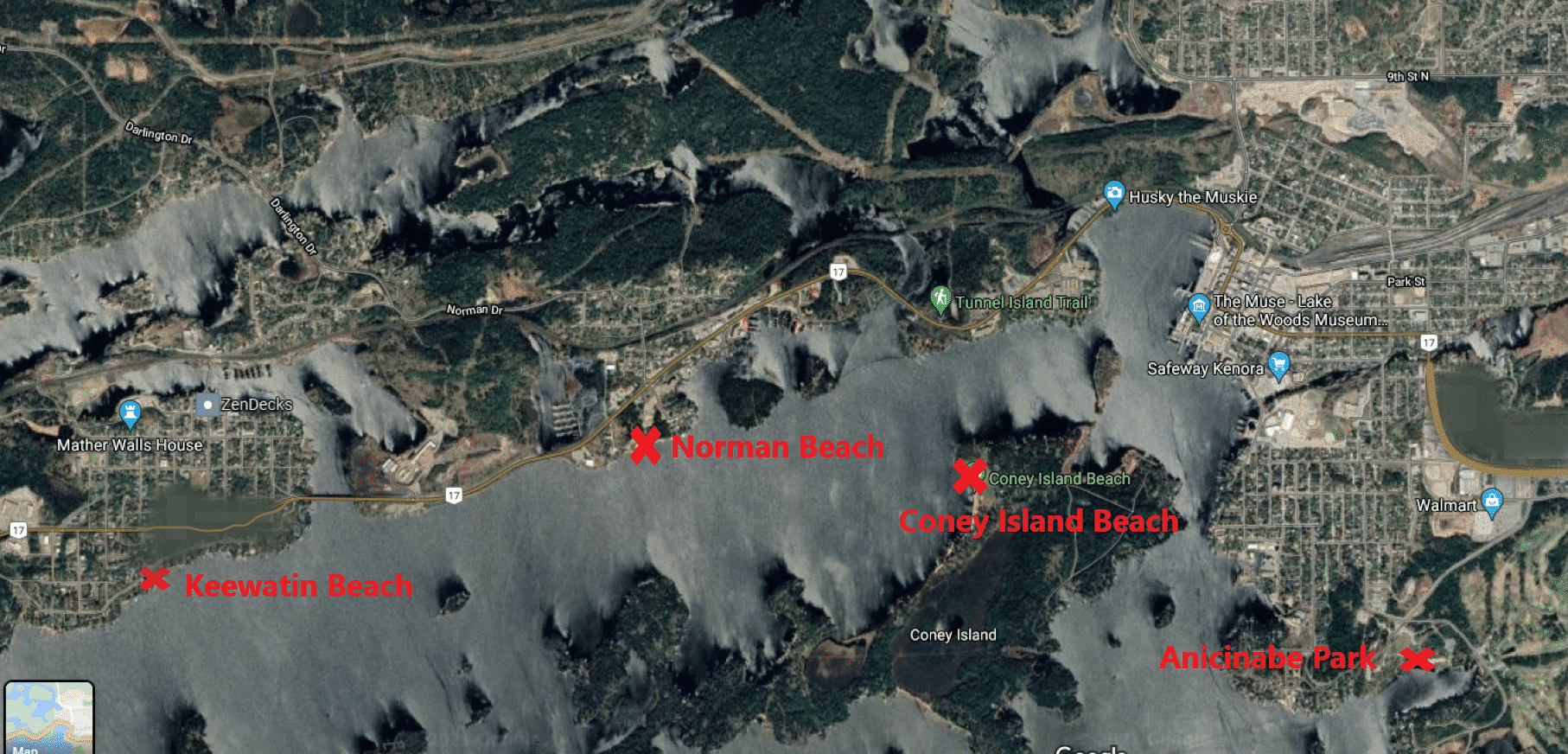 Boating
If walking or driving just aren't your thing and you plan to head out by boat check out Coney Island Beach. Coney Island is just a short boat ride from downtown Kenora. This beach on Lake of the Woods has a playground, concession stand, public docks, a large grassy area for many outdoor sports, and a shelter for picnics.
Play Area
For our young guests who may find themselves restless during their stay, Lakewood Park Cabins now offers a fenced play area for children. Whether they want to sail down the slide or swing to the sky this space gives your little ones room to play.